What do three white cubes, a Scottie dog puppy and a kaleidoscope have in common? Answer – the making of a typical day's shooting at Plum Films for one of their long established clients, Livingston Designer Outlet.
Soon to be aired on TV and cinemas across Scotland, this lavish and glitzy ad directed by the Fashion industry's highly acclaimed Beverley Fortnum, gets you in the mood for glamour and shopping!
Always such a pleasure working with Beverley as she brings originality and fresh perspective to any fashion and beauty shoot, and this one was no exception.  Bev decided to pair a new Arri Amira with the old school Astro Milo System and Kish Kaleidoscope Lens, along with a set of beautifully cinematic Canon K-35 primes.
The Astro Milo kit that was used on the shoot is believed to be the only one left in existence.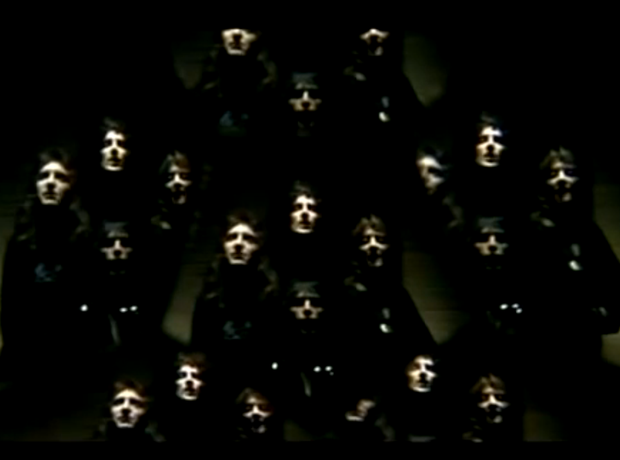 Produced in 1975, the Astro Milo system was originally made to help camera operators achieve 'in camera' effects that were difficult, time consuming and expensive to replicate using an optical printer.  The optical effects provided by the various "Multi-Image" lenses provide filmmakers with a range of unique effects and was a real USP of this system.
                                                                                                                                                                                     This type of multi-faceted lens system was used in the famous music video for Queen's 'Bohemian Rhapsody' to achieve the shot pictured.  The final effects are delightful and bring a real organic quality which simply cannot be replicated in digital post.  Keep an eye out to see the final product!